Best. Breakup. Ever.
Taylor Swift will betray the central song video for "We Are Never Ever Getting Back Together" tomorrow night, and formed on the hide look expelled currently by the artist, it looks similar to she won't be shedding any tears over the theme of which singular any time soon.
In the glance below, we see Taylor and her friends merrymaking it up (including an attendee ready to go similar to a squirrel?), with Swift's pals in the credentials singing along to the familiar carol whilst they throw shine in the air.
Watch now: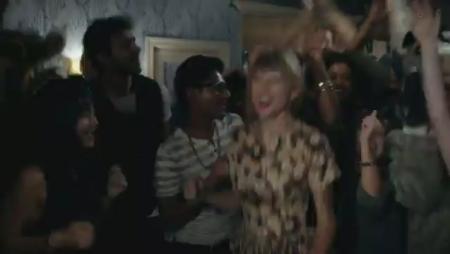 Taylor Swift Video Tease