Yesterday's THG Caption Contest yielded a little good entries, as always.
Our readers didn't defect with dozens of intensity captions for this print of Scott Disick and his baby mama's stepdad Bruce Jenner. Your leader is HVAC.
Congratulations on a pursuit good done. The winning entrance appears subsequent the photo, and you can click here to review the full list of submissions sent in to us.
Honorable mentions go out to Nikki and Cindy. Thanks to everyone for promulgation in their efforts and most appropriate of fitness in the subsequent THG Caption Contest!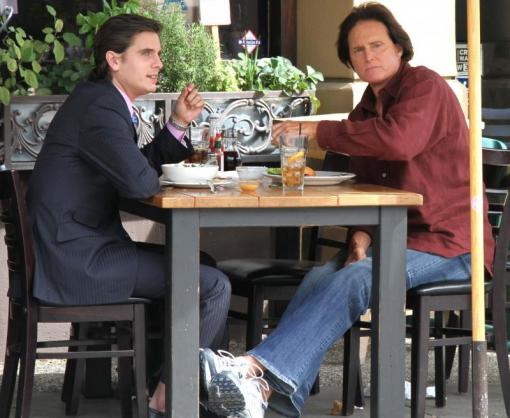 Former Olympic Champ meets sum Douche for lunch.