It's official: Robert Pattinson is the anti-Kim Kardashian.
Sitting for his initial live talk given the Kristen Stewart liaison broke, the actress told George Stephanopoulos of Good Morning America currently which he stays in isolation since "I've never been meddlesome in perplexing to sell my personal life," adding:
"You get in to [this business] to do movies. That's the usually approach to do it."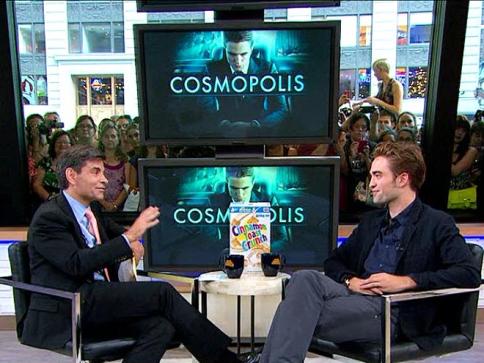 Will he ever regulate to the stupidity which accompanies his each coming and utterance? Pattinson hopes not.
"If you begin removing used to [the attention], it equates to you're going crazy. It's nice. It's similar to being on the craziest thesis play ground ride. It's sparkling but in the future you have to have a break."
As he did in his sit-down with Jon Stewart, Robert refused to insult Stewart in any way. Her name never even came up. But the Twilight Saga star did have a summary for his supporters.
First: "They appear flattering vehement about kinda whatever. I live for them."
Second, in courtesy to his the one preferred cereal: "I'd similar to my fans to know which Cinnamon Toast Crunch usually has thirty calories a bowl."
We will post video of this talk as shortly as we have been able. In the meantime, we do have video of Pattinson vocalization to HLN and labeling new rumors about him as "weird."
UPDATE: And here is the full interview!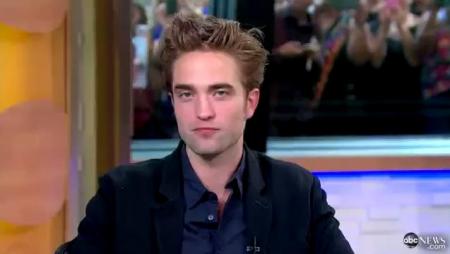 Robert Pattinson Good Morning America Interview