Just over a year ago, Kim Kardashian filmed her marriage to Kris Humphries, airing it as partial of a four-hour special on E! and raking in millions from the event.
The couple, of course, filed for divorce 72 days after and Kardashian right away says she's schooled a lot from vouchsafing cameras in to her personal hold up in such a manner. You know, only similar to someone diagnosed with cancer learns how to conflict opposite the contingency and conclude each second of hold up and…
… wait… what?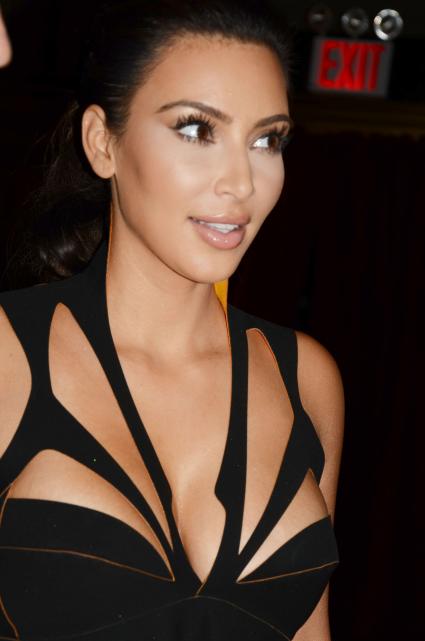 In a wide-ranging talk with The Guardian, Kardashian refers to this "decision in life" and explains:
"I spoke to a lady currently who had cancer and we were articulate about how this is such a tough thing for her, but it taught her a big doctrine on who her friends have been and so most about life. She's 18. And I was like, that's how I feel."
Incredibly, this insensitive, myopic, definitely silly criticism competence not be the most non-sensical thing Kim utters in the article. Consider:
She's bigger than Lucille Ball! "When I listen to people contend [what have been you important for?], I wish to say, what have been you articulate about? I have a strike TV show. We've shot some-more episodes than I Love Lucy! We've been on the air longer than The Andy Griffith Show! I mean, these have been iconic shows, so it blows my thoughts when people contend that."
She's warranted the success of her TV show! "If everybody could do [be on a being TV show], everybody would. It doesn't have clarity to me."
She's gifted since she's famous! "What is my talent? Well, a bear can juggle and mount on a round and he's talented, but he's not famous. Do you know what I mean?"
She'd get tied together on TV all over again! "You never contend never. Because who knows? So most alternative people I know have gotten tied together on TV and it has worked out extraordinary for them."
It's good to see this brand new and softened Kardashian has schooled which hold up lesson, isn't it?