Singer, author, movie star… baller?
Justin Bieber combined to his resume and his bequest final night, receiving home MVP honors in the NBA All-Star luminary game, notwithstanding the actuality which his patrol mislaid 54-49. The 16-year old still managed to stir with 8 points and 4 assists.
"I'm only using behind and forth," Bieber pronounced during an in-game interview. "I'm determining this total team. I'm only kidding."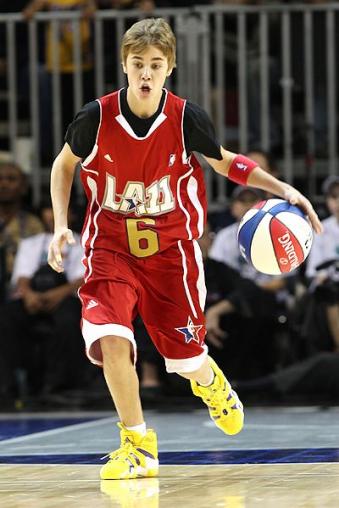 Justin Bieber was number-six on the court, but number-one in the hearts of screaming fans.
Bieber set up teammates in the half justice offense all night, dishing to Zachary Levi, Jalen Rose, Trey Songz and Rob Kardashian, whose brother-in-law, (Lamar Odom) pronounced after the diversion which Rob "didn't confuse the family."
Of course, multiple-time NBA hold up Rick Fox knows the loyal reason Bieber was name MVP. Marveled the former professional: "He has the softest hair."