Looking brazen to the GLAAD awards tonight! I might only have to swish it up a bit.
– Adam Lambert Tweet, early Saturday afternoon
Did the thespian successfully "swish it up" at this eventuality final night? Check out the photos next and you discuss it us, fans.
Lambert was the main captivate on the red runner of the awards, and after on stage, where he rocked out with renditions of "Fever" and "Music Again." We can't find a video of the performances, so greatfully send them in if you've come opposite any!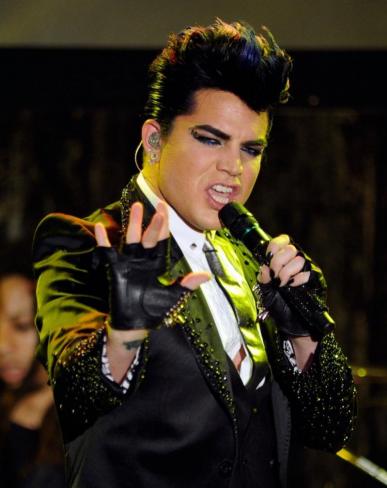 [Photos: Splash News; Wireimage.com]
Click on the cinema on top of to increase any one, and check out the video next to see what Adam had to contend on the red carpet.

Red Carpet Mania